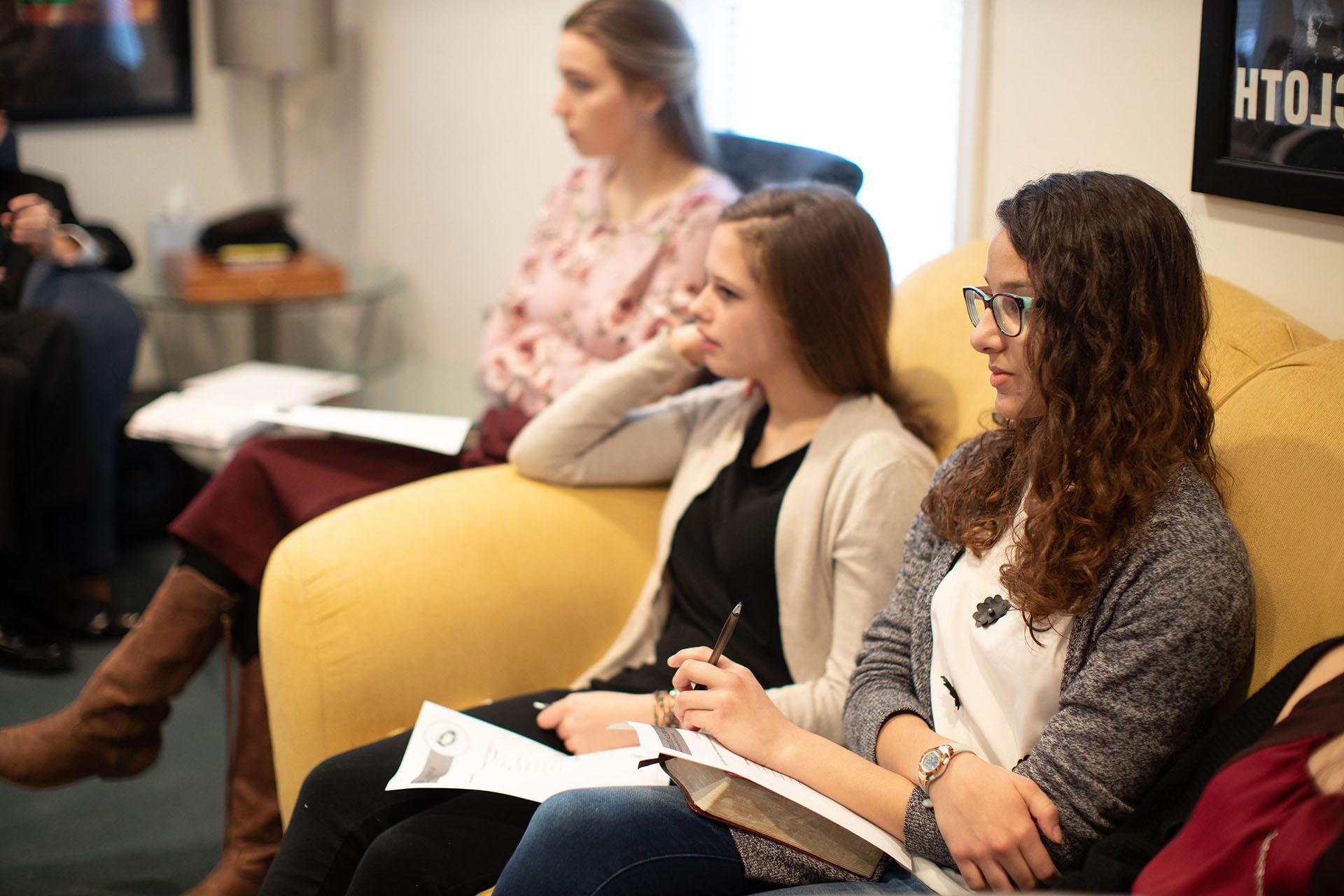 HAMILTON YOUTH EXISTS TO GLORIFY GOD BY PARTNERING WITH PARENTS TO MAKE DISCIPLES OF JESUS CHRIST
The goal of Hamilton Baptist Youth is to see students growing in Christ. We do this by providing gospel-centered teaching that exalts Christ. Our weekly ministry serves as the foundation for all that we do, but we also have special events that provide opportunities to connect with friends.
WEEKLY MINISTRY
Sunday Mornings
Sunday School at 9 a.m. in the Fellowship Hall
Worship Service 10:30 a.m. for everyone
Sunday Afternoons
EQUIP meets from 4 to 6 p.m. in the Fellowship Hall September through May for games and gospel growth. In the first hour we discuss Scripture from the Sunday service or break into small groups for discipleship based on age and gender. During the second hour, we play games and hangout. This is a wonderful time to get to know others better
Discipleship Groups
Disciple-making is the heartbeat of the Youth Ministry. Discipleship Groups (DGs) consist of an adult leader and four to six students. Groups are divided by gender and age to provide an atmosphere that promotes intimacy and vulnerability as students pursue Christ together.
Resources for Youth and Parents