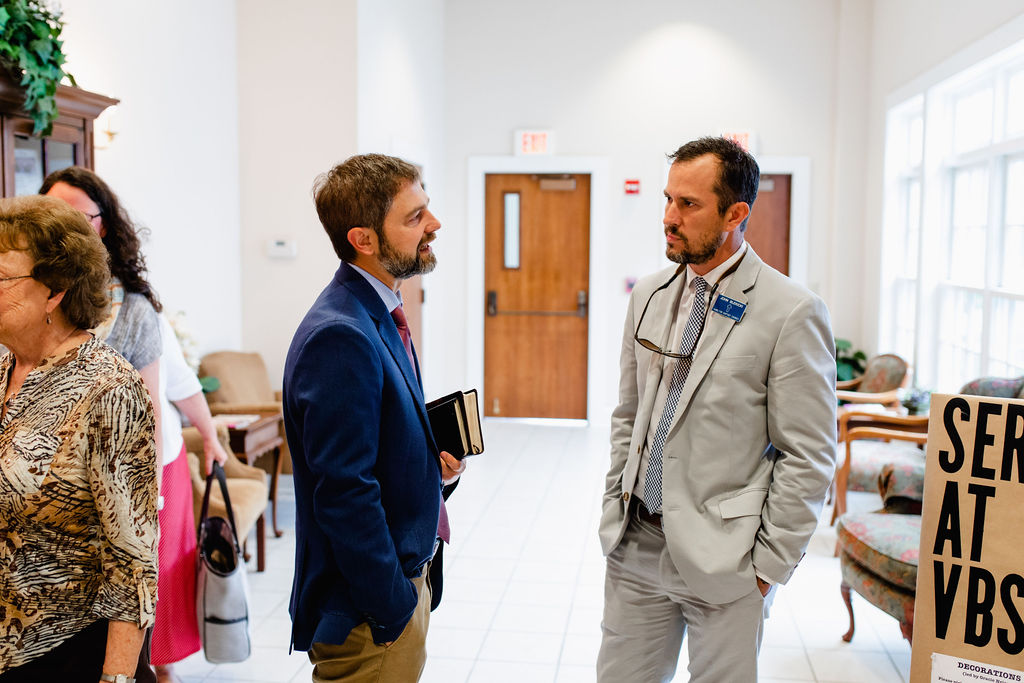 Ministry Details
AVAILABLE AT 9 A.M. SUNDAYS
STEADFAST (men 55+): Led by John Clemens in Room E305. This is a men's Bible study class primarily for ages 55 and up, but it is open to men of any age. To aid in the study of scripture, the class uses a topical study guide published quarterly by LifeWay.
FELLOWSHIP
MEN'S MINISTRY THURSDAY MORNING FELLOWSHIP: The Men's Bible Study has changed its format and ministry focus to a drop-in fellowship time on Thursday mornings. Offering a light breakfast, coffee, a short devotional and a time to talk with other Christian brothers and pray.  Whether you are retired or still working a 40+ hour job, this fellowship is for you. We have a "core group" made up of mature Christian men willing to mentor those who seek it.
Doors open at 7 a.m. for coffee and conversation, breakfast is served at 7:30 followed by a devotional and prayer.  Men may leave for work at anytime, very casual, and we conclude no later than 8:30 a.m. Just text Jan Nelson at 703-431-9157 the day before so we might prepare a meal for you. There are no expectations of continued participation.  If the LORD prompts you, just join us for fellowship. We hope you can make it this Thursday.