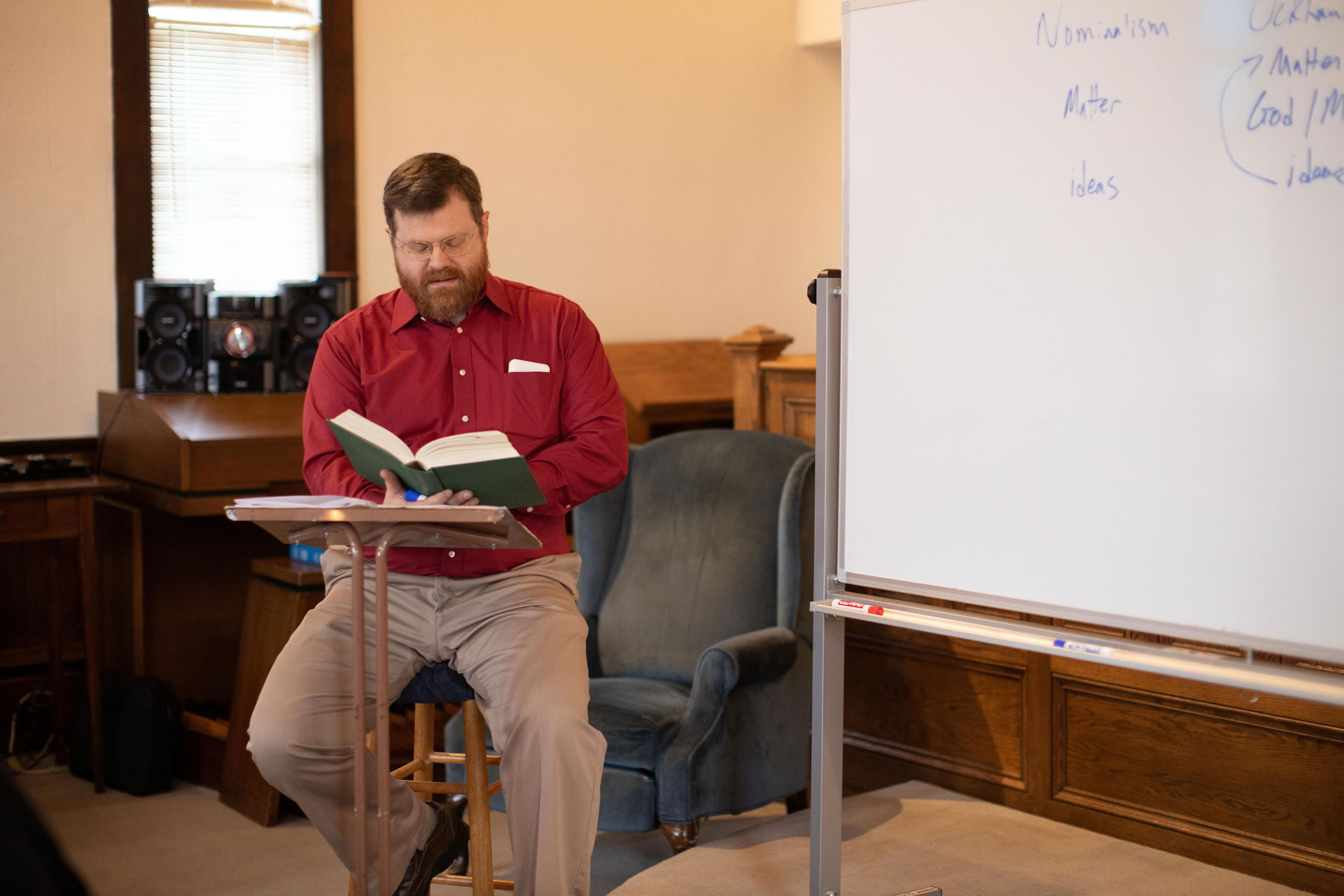 Ministry Details
AVAILABLE AT 9 A.M. SUNDAYS
STEADFAST (men 55+): Led by John Clemens in Room E305. This is a men's Bible study class primarily for ages 55 and up, but it is open to men of any age. To aid in the study of scripture, the class uses a topical study guide published quarterly by LifeWay.
BIBLE STUDIES
THURSDAY MORNING BIBLE STUDY: We are following Pastor David Jeremiah's book and video series entitled Is This the End? Doors open at 7AM for fellowship, coffee and breakfast is served, the study begins promptly at 7:30 AM.
WINTER BIBLE STUDY: "The Holiness of God" by R.C. Sproul begins Thursday, January 9, from 7:30 to 8:30 a.m. Central to God's character is the quality of holiness. Yet, even so, most people are hard-pressed to define what God's holiness precisely is. " R. C. Sproul, in this classic work, puts the holiness of God in its proper and central place in the Christian life. He paints an awe-inspiring vision of God that encourages Christians to become holy just as God is holy.  Sign up here or at the Welcome Center. Materials and cost details will be shared at the first meeting.  Doors open at 7 AM for coffee and fellowship, breakfast and lesson start promptly at 7:30 AM. Contact: Perry Jackman, 240-676-8648.
Men's "Vision 2020 Dinner"
SAVE THE DATE: Saturday, January 11, for HBC's Men's "Vision 2020 Dinner".  This special night will begin with a delicious meal prepared by Dave Murray, as the men of HBC gather to celebrate the announcement of our next "Discipleship Journey Series". Pastor Steven Carne will challenge you to raise the bar of your discipleship journey and encourage you to join the men who began that journey in 2018. Be on the lookout for more details and registration information the week of December 29th.  Sponsored by your Men's Ministry Team.