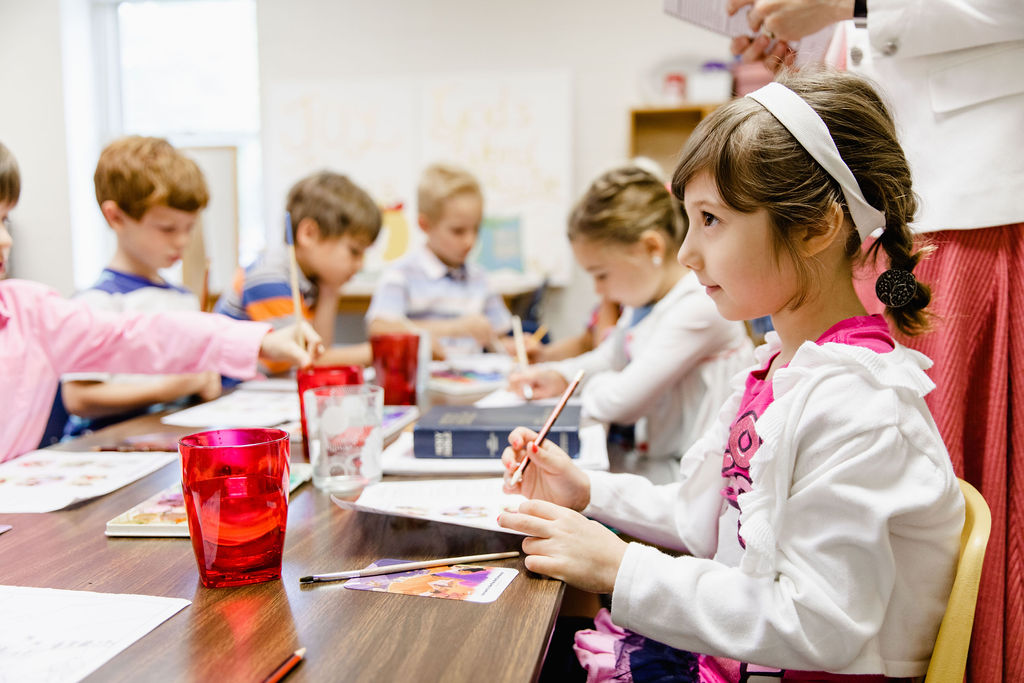 Children's Ministry
Here at HBC, we whole-heartedly believe children are a blessing from the Lord. (Psalm 127:3-5) Our goal is to partner with parents to make disciples of Jesus Christ. Children soak up truth from a very young age, which is why we take seriously the privilege to come alongside parents to train up a child in knowing our great God.
We value all children who are entrusted to our care. Therefore, we seek to provide a safe, secure and uplifting experience by training and screening all volunteers who serve in Children's Ministry.
While visiting on Sunday, the following opportunities are provided so that we can invest in your children. At 9 a.m., we have age-graded nursery (birth-2 year old) and Sunday School classes for children of all ages (3 years old-5th grade).
During our worship service, we provide nursery for children from birth through 4 years old, as well as Children's Worship for children pre-K through 2nd grade. Though many families choose to keep their children with them during the entire service, those attending Children's Worship will worship alongside their parents in the main worship service and are dismissed after worshiping God through song.
If you have any questions or would like to talk with a pastor, please contact Pastor Josh at jmiller@hamiltonbaptist.com.
Resources for Children and Parents