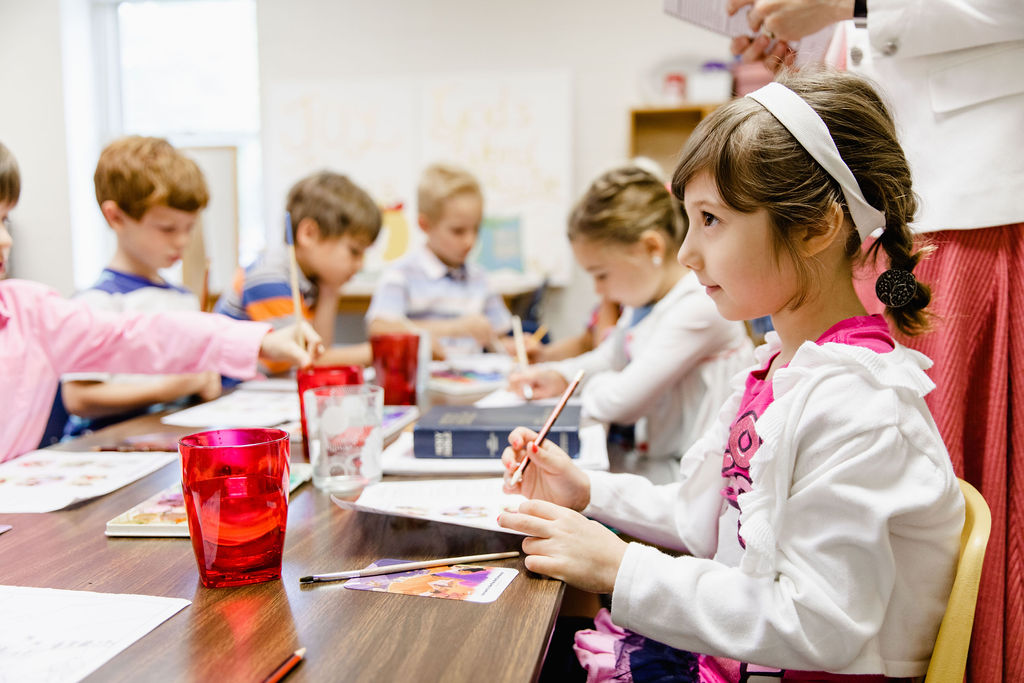 Children's Ministry
Here at HBC, we whole-heartedly believe children are a blessing from the Lord (Psalm 127:3-5). Our goal is to glorify God by making disciples of Jesus Christ through training parents and teaching children. At HBC's Children's Ministry, we focus on Christ-centered teaching, church-centered discipleship, and community-centered outreach.
Children soak up truth from a very young age. We choose our curriculum with care, and every lesson ultimately points back to Christ and the gospel. Whether they are worshipping through song and craft in Children's Worship or sitting in a circle listening to the Sunday School lesson, our goal is to introduce every child to the truth of Who He is. We value all children who are entrusted to our care. We seek to provide a safe, secure, and uplifting experience. We train and screen all volunteers who serve, in addition to having Check-In/Out procedures in place.
While visiting on a Sunday, the following opportunities are provided so that we can invest in your children:
At 9 a.m., we have age-graded nursery (birth-2-years-old) and Sunday School classes for children of all ages (3-year-olds-5th-grade).
During the worship service, we provide nursery (birth-4-years-old) and Children's Worship (5-year-olds-2nd grade).
You are welcome to keep your children with you during the service. If you choose to have them attend Children's Worship, you will need to check them in with a volunteer at our Check-In station in the lobby prior to the service. If you have any questions, are interested in learning more about opportunities to serve, or would like to speak with our Children's Ministry Director, please contact Allyn Sims at asims@hamiltonbaptist.com.

Throughout the summer, we will also be offering Backyard Bible Clubs at various host locations. At BBC, kids will get to spark their imaginations and kick their creativity into high gear as they learn about the Master Artist Who is working to redeem, reclaim, and transform us—His creation—to the original design He planned for us. We have locations in Round Hill, Purcellville, Leesburg, Hamilton, and Berryville. For more information or to sign-up, click here.
Resources for Children and Parents