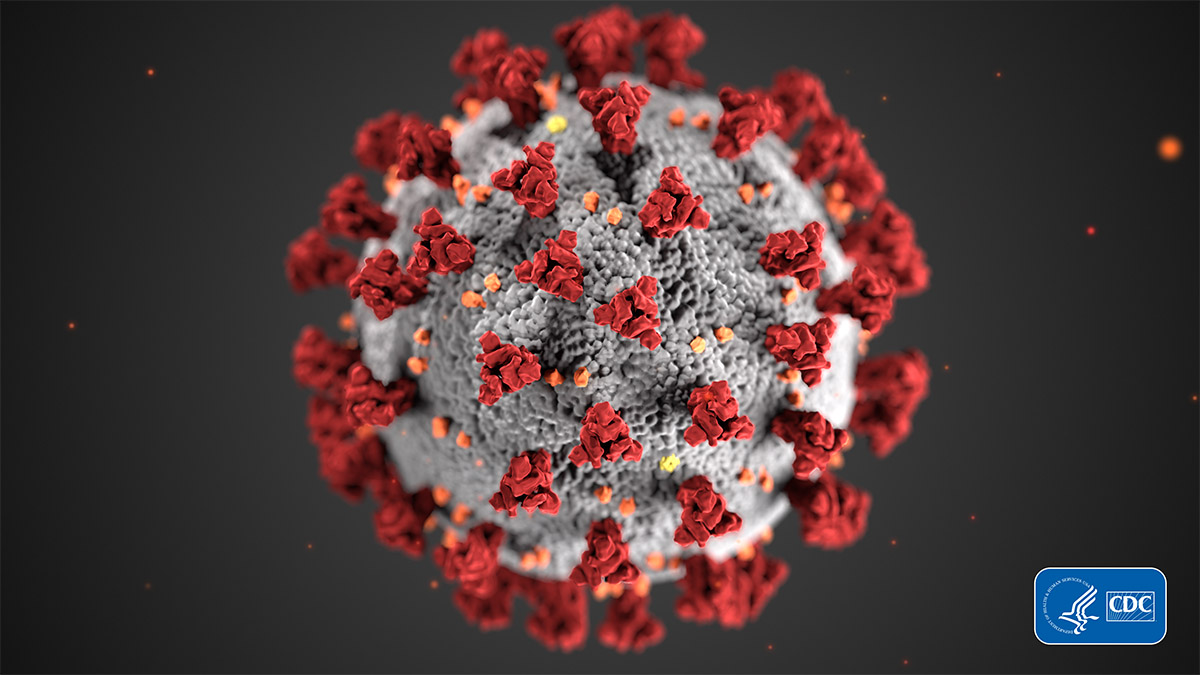 A Note From Our Elders'
(Update from 3/19)
Due to the recommendations from health officials, all church activities, meetings and services have been canceled until further notice.  The elders will continue to provide updates with future plans as we trust the Lord during this time.
Moving forward, it is your elders deep desire that we unite as a church during this time. Let us therefore walk in humility and resist the temptation of judging others in their particular decisions regarding this situation. Moreover, let us be eager to serve those who are impacted by the disruption this pandemic presents. We trust many opportunities to love through service will be presented. Lastly let us walk closely with the Lord for "God gave us a spirit not of fear but of power and love and self-control" (2 Tim 1:7).
(Update from 3/13)
To the Saints of Hamilton Baptist Church,
We pray that this email finds you well and rejoicing in the grace of our Lord. The elders met this Thursday to make plans and take precautions in response to the recent coronavirus pandemic. As we planned and prayed we did so knowing that our God is sovereign over all things, even disease. As many struggle with fear these days, may we encourage you all to walk in faith, for the psalmist declares "The righteous shall never be moved … he is not afraid of bad news, his heart is firm, trusting n the Lord" (Psalm 112:6-7). May we embrace the opportunity this virus presents for us to grow in our trust of the Lord.
One way we do this is through both faith and wisdom. After considering the current situation and relevant recommendations the elders are calling for the following seven steps:
1. We will continue to meet:
• Sunday services, including Sunday School will continue as planned.
• The Missions Conference will continue as planned; however we will not be serving lunch on Saturday.
• All other church activities will continue, though discretion is given to ministry leads to make determinations regarding their particular ministry.
• Will evaluate new information as it's made available.
2. We will limit spreading germs through touch:
• We ask for a time that we greet with waves, elbow bumps or shoe taps, not with handshakes, hugs or kisses.
• We will keep available doors open to minimize interacting with door handles.
• We will have hand sanitizers available throughout the building.
• We will collect the offering, not through passing the plates as normal, but after the service as you exit the sanctuary.
• We will not provide breakfast snacks during our Sunday morning services.
• We will enhance the cleaning/disinfecting of our campus according to CDC's policies.
3. We will self-isolate if sick: Please self-isolate and seek proper medical attention if you are feeling ill. Please also inform your community group leader and/or an elder so we can pray and care for you.
4. We will be wise:
• For those who are particularly at risk for this virus, namely the elderly and those with compromised immune systems or other medical conditions, please act according to your conscience and with appropriate caution. Moreover, please feel free to speak to an elder if you would like to discuss your concerns.
• We should exercise discernment as we seek reliable public-health information. Consider starting with the CDC and other federal, state, and local health authorities, which God has given to us as servants for our good. Click here for a link to the CDC.
5. We will serve: If this situation presents hardship on you or your family, either financially or due to lack of necessities, please inform the church office, your community group leader and/or an elder. If you would like to assist in caring for the vulnerable, please contact the church office to be added to our care-givers list (540 388-7979). If you would like to contribute to assist those in need, please mark your special gift with "benevolence" in the memo line.
6. We will consider God's Word: helpful passages to meditate on include: Psalm 23, 46, 91, 112; Isaiah 25-26; Matthew 14:22-36; Romans 8; Philippians 4:6-7; 1 Peter 5:7; Revelation 21-22.
7. We will pray: As one has said "It takes the same amount of energy to worry as to pray. One leads to
peace, the other to panic. Choose wisely."
• Lord, guard our church from fear and anxiety. Help us to trust that You are in control.
• Lord, provide relief for those suffering from the effects of the virus throughout the world. Be
glorified in drawing people to You and Your Word during these days of sickness and fear.
• Lord, guard our church from disunity. Do not allow the evil one to tempt us toward
callousness, bitterness, judgmentalism, or division in this time of trial.
• Lord, guard us from being consumed with news and entertainment. Help us to find our hope
and refuge in You and Your Word.
• Lord, equip us to be prudent in the use of medical resources without placing our hope in them.
• Lord, help us to creatively find ways to reach people who do not know You with the hope of
the Gospel. Help us to be sensitive, wise, and bold with the gospel message.
• Lord, humble us with the reality of our weakness and frailty. Help us to number our days in
order to gain hearts of wisdom.
• Lord, stir our hearts to hope in the return of Your Son and the New Heaven and New Earth
where sickness shall be no more.
Please be aware that this situation is fluid and rapidly developing, and therefore future additional precautions
may be implemented. The elders will continue to update you as the events demand.
Trusting in our Sovereign Lord,
The Elders