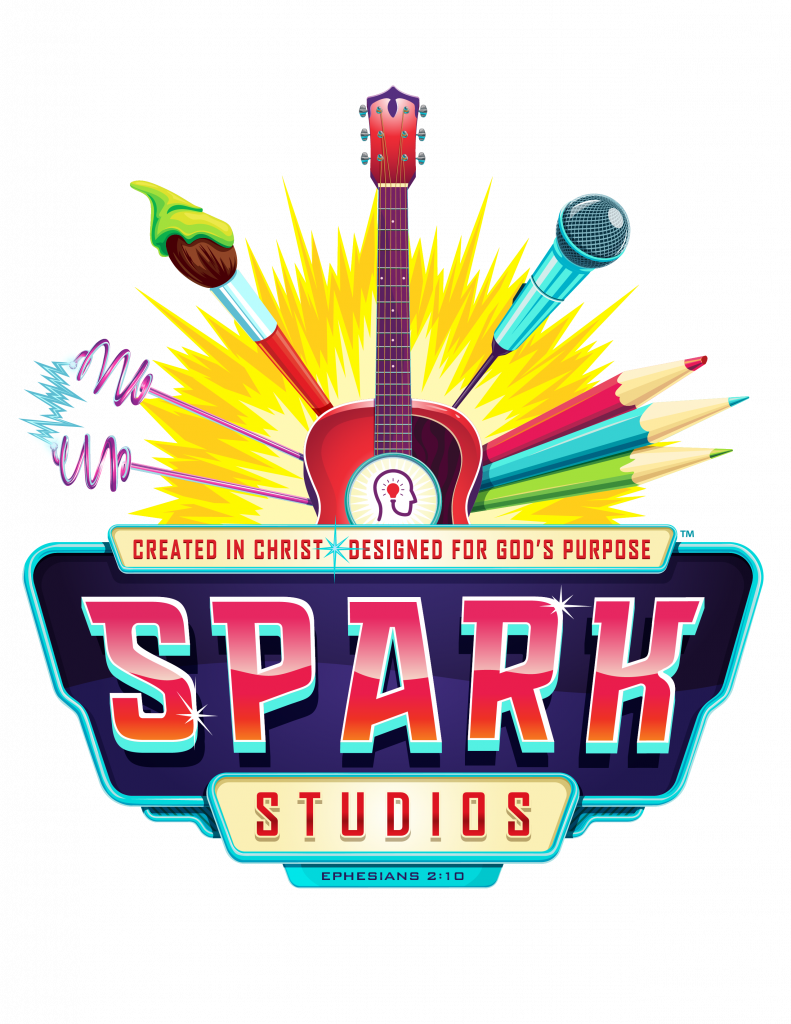 Our church will be conducting Lifeway's Spark Studios for Backyard Bible Clubs. At BBC this year, kids will get to spark their imaginations and kick their creativity into high gear as they learn about the Master Artist Who is working to redeem, reclaim, and transform us—His creation—to the original design He planned for us.
Kids will learn, like King David, to use their talents to bring glory to God. They will discover that their creativity is a gift from the infinitely creative Creator who designed them for His glory. Along the way they will make crafts, play fun games, enjoy tasty snacks, and sing cool songs.
Our church is eagerly waiting to welcome your children to this free event.
Click on the location name to take you to the registration page.
Hamilton: June 27 – 30, 5:30 – 7:30 p.m.
Round Hill: July 11 – 14, 6 – 8 p.m.
Leesburg: July 18 – 22, 5:15 – 7:30 p.m.
Purcellville: August 1 – 5, 6 – 8 p.m.
Berryville: August 8 – 12, 5:30 – 7:30 pm
Contact our Children's Ministry Director with any questions, Allyn Sims, asims@hamiltonbaptist.com.